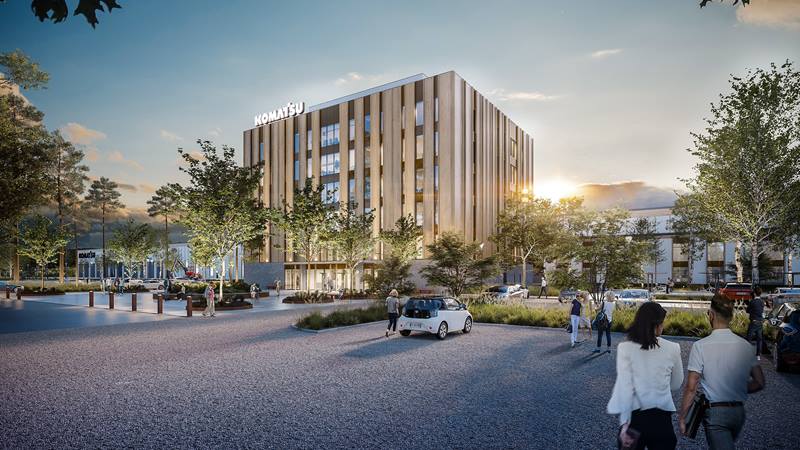 Komatsu Forest One
Our new factory
Komatsu Forest is building a future-proof factory in large format, with a focus on sustainable production and IoT.
Komatsu Forest has both headquarters and manufacturing in Umeå, Sweden. The new factory is built on the industrial area Klockarbäcken in the outskirts of the city and this is one of the largest investments in industrial Sweden right now.
The factory aimes to be carbon neutral in its production, which is achieved through efficient energy supply with solar panels, modern building techniques and geo energy. As for IoT, Komatsu Forest takes a step towards the fourth-generation industry, where the company's manufacturing process is connected.
The new factory further strengthens the region's position as a leader in the field of forest technology.
The factory is something of a unique landmark with its nearly 40,000 m
2
divided into production area on two floors and an associated office building in six floors. The factory will be inaugurated in 2022.
Follow the development of our factory
The development is catched by a live cam. The picture is updated every hour.