Comfort
Ergonomic enhancements with long term benefits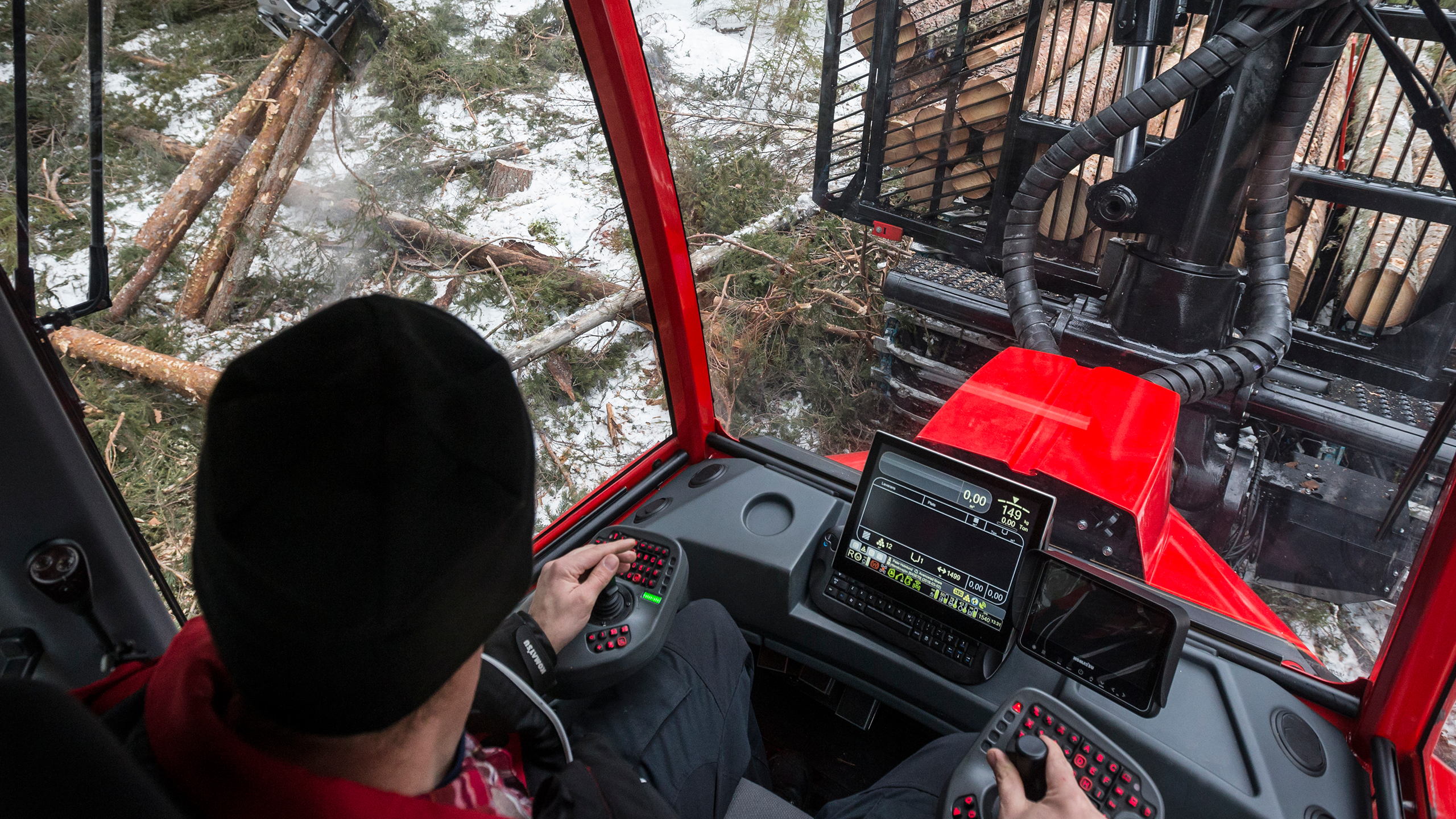 The Driver's Environment
The new generation of forwarders has a cabin that is spacious in all directions. Large glass surfaces provide excellent visibility up, down and sideways that makes crane driving easier. This, and an impressively low noise level gives you a world-class cab that makes every day an effective day.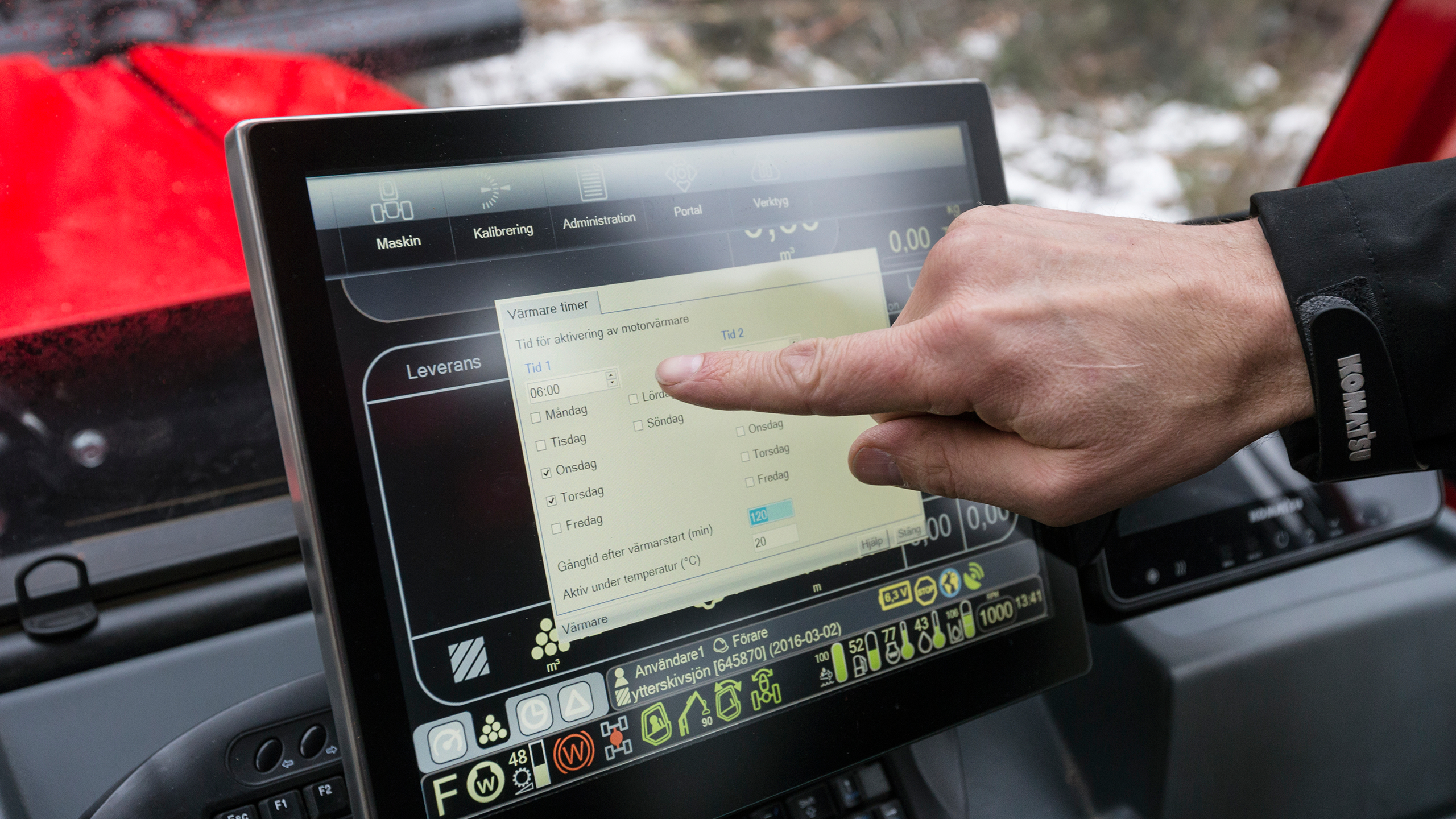 The Modern Workplace
Effective communications is the hallmark of a modern workplace. With a powerful touch screen PC, you can email and surf the web. With the Media Zone it is easy to recharge you smartphone, manage files or wirelessly connect your phone to the radio. As easy and convenient as in the office.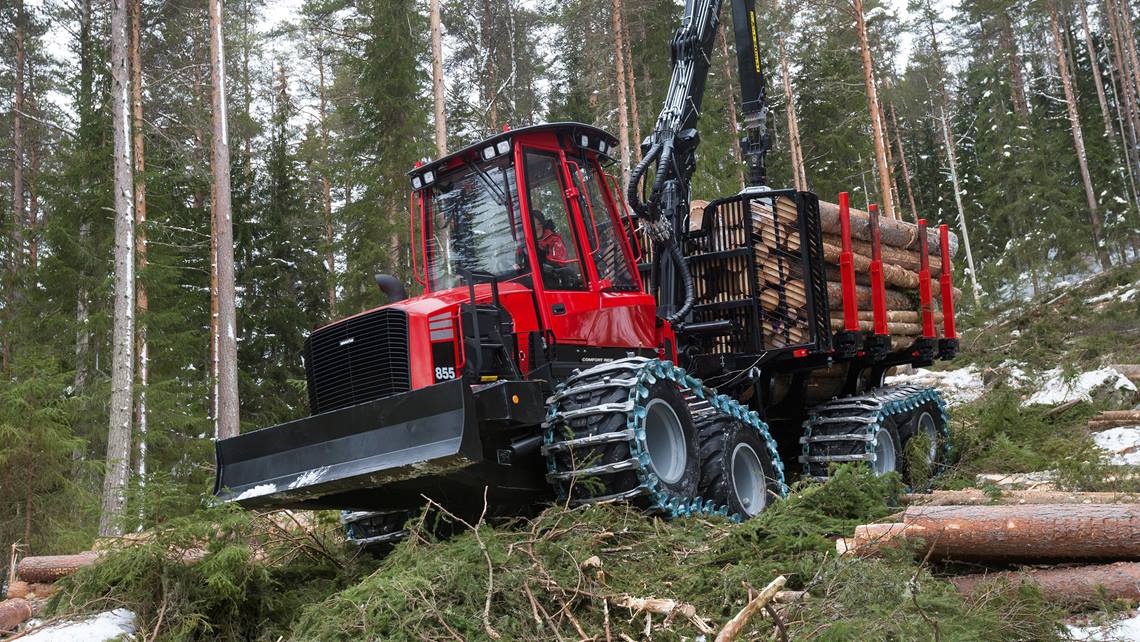 Cab Suspension Done Right
Great ergonomics is the key to sustainable productivity throughout the day. The cab suspension – Komatsu Comfort Ride – with its upgraded cylinders, is the option that almost has become a standard in every Komatsu (and the envy of all others). Those who tried, knows the difference.