User-friendly
Every day Komatsu advantages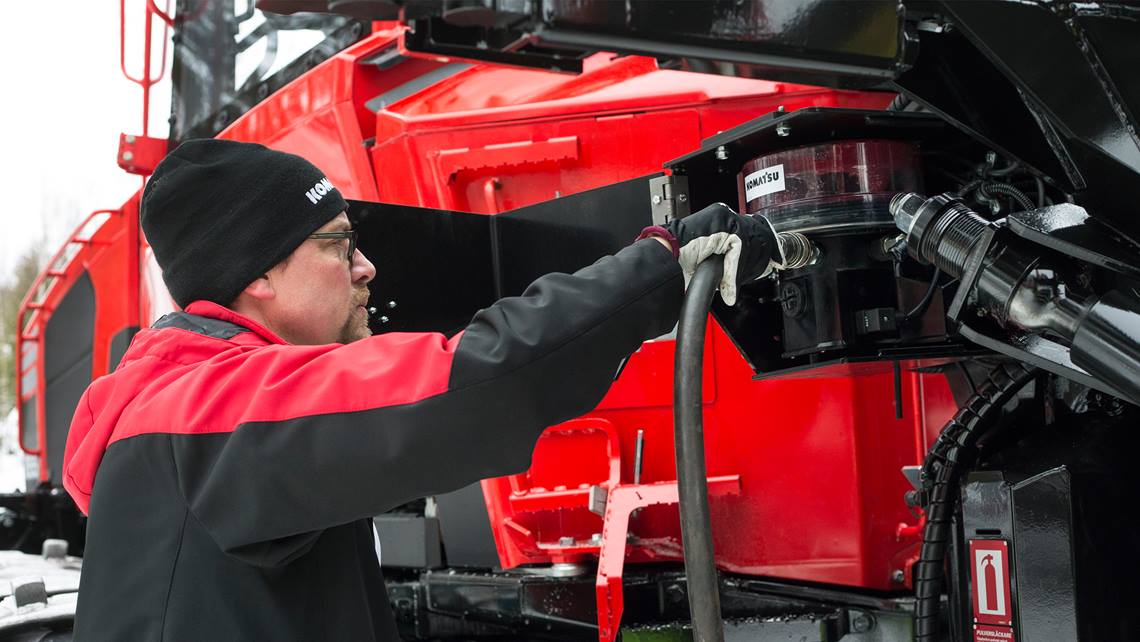 Simpler Workday
Being an effective forwarder operator should be easy, both when working and when taking care of maintenance. With our machines, it is easy to adjust crane characteristics and machine settings. Automatic central lubrication and Protec Scale are just a few examples of all the smart solutions that make your job easier.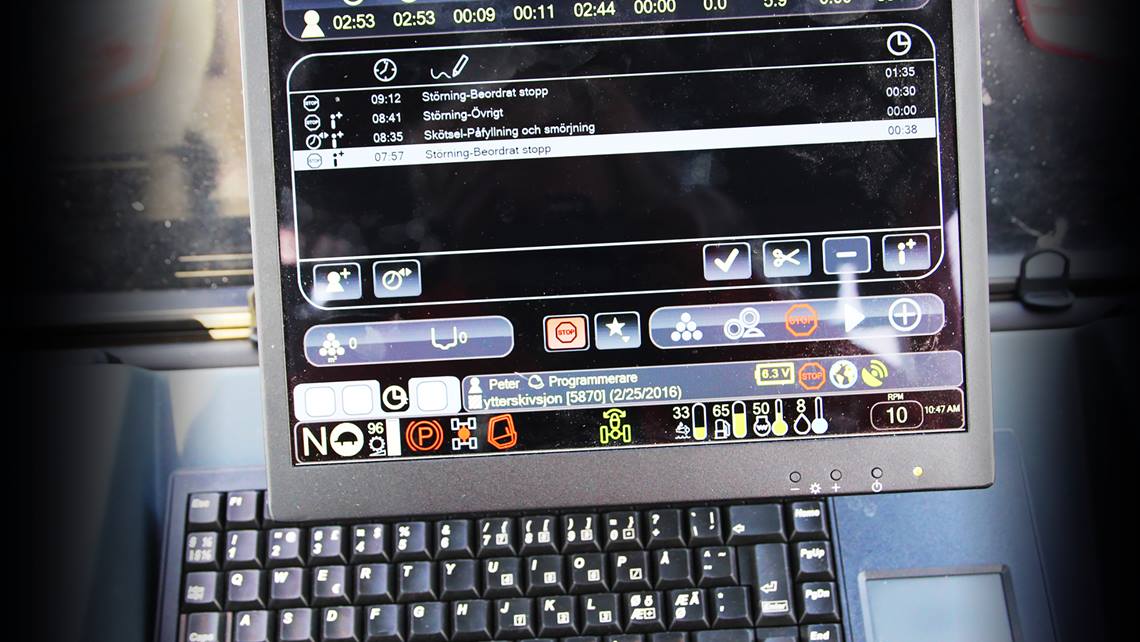 Smooth Production
MaxiXplorer displays the operating and production monitoring in a user-friendly interface. When you choose MaxiFleet for visualising and analysing your hardware and production information, you are able to follow the production almost in real time from any connected computer, smartphone or tablet.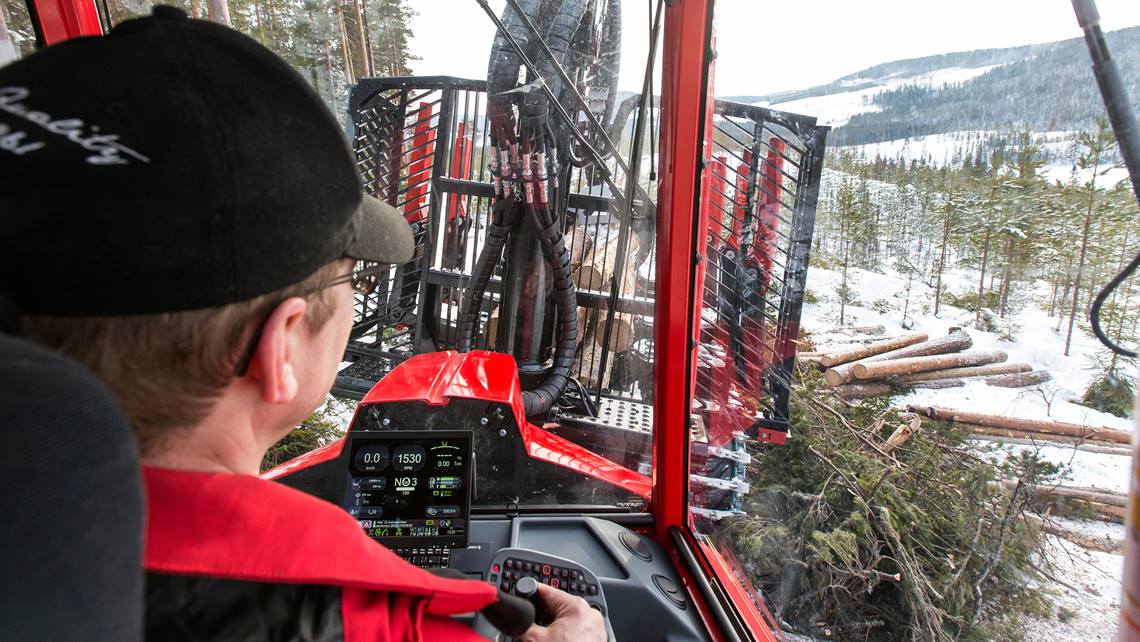 Efficient Machine Control
MaxiXplorer provides an unparalleled machine control. The engine, the transmission and the crane can easily be adjusted and fine-tuned for each driver's needs, thanks to complete system integration. When you choose MaxiFleet, you can clearly follow the operation through a variety of key indicators.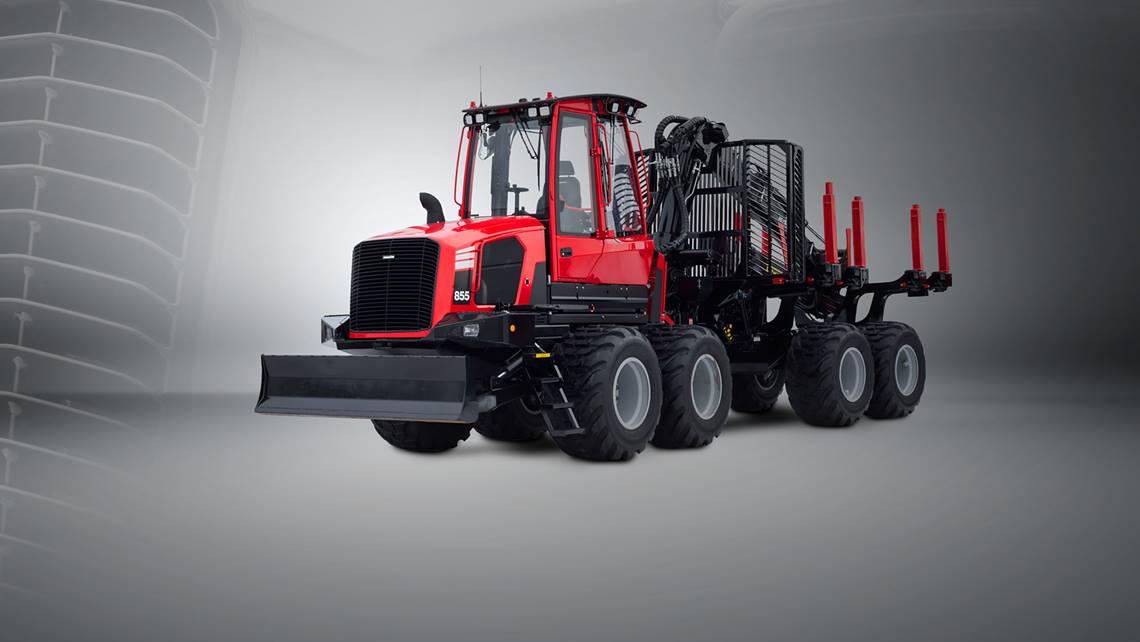 Smart Design
Yes, with the new, sleek design, it's obvious that this next generation is something completely new. But the new design is much more than just a beautiful exterior. It is also very smart. Check out the electrically operated hood, the quick couplings and everything else in this well thought out design.