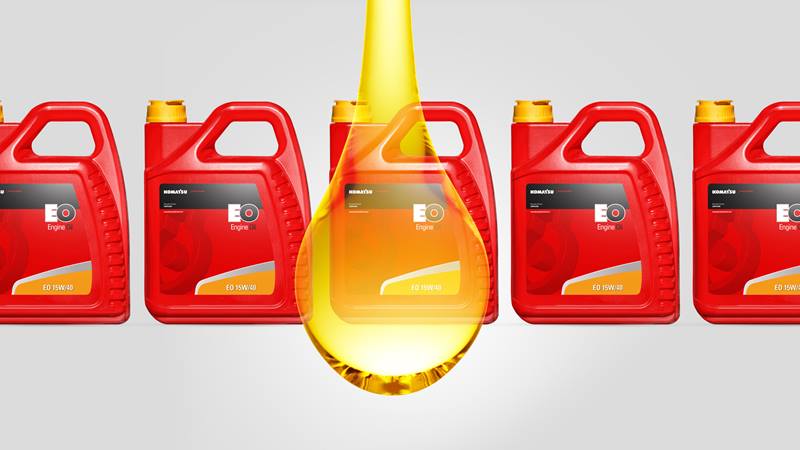 Specially selected for your machine
10% discount on Komatsu oils during July and August!
Komatsu ProSelect oils give you peace of mind knowing that they work perfectly with your Komatsu Forest machine. The right oil and the right oil change interval are essential for minimising wear, increasing service life and improving performance and productivity. We're currently offering great prices on selected oils for your machine.
Choose your oil
ProSelect engine oil
• Reduces friction inside the engine
• Excellent protection against wear and corrosion
• Less soot and fewer particles in the exhaust fumes
• Fewer harmful deposits in the engine and the exhaust system
• Retained fuel efficiency
ProSelect hydraulic oil
The promotion includes our mineral-based hydraulic oil, which offers:
• A high viscosity index, good wear protection and good performance
• High performance and extended efficient and reliable operation
• Excellent wear protection even with large variations in temperature and load
• A long service life
• Minimal toxicity to humans, animals and nature
• Biodegradability
ProSelect transmission oil
Available in different variants for different purposes, all with the following properties:
• Good protection against wear and corrosion, reliable operation and improved machine life
• Resistant to oxidation and temperature differences – longer oil change interval and extended protection you can trust
• Stable oil film – good lubrication and low friction
AO Axle oil for axle lubrication. GO gear oil for use in gearboxes and bogie casings. GBO gearbox oil is a high-performance oil specially developed for SpeedShift gearboxes, although it can also be used in other gearbox types.

* The offer includes engine oil, hydraulic oil and transmission oil. HE Gen II is not included. Promotional period 1 July –31 August 2020 or while stocks last.