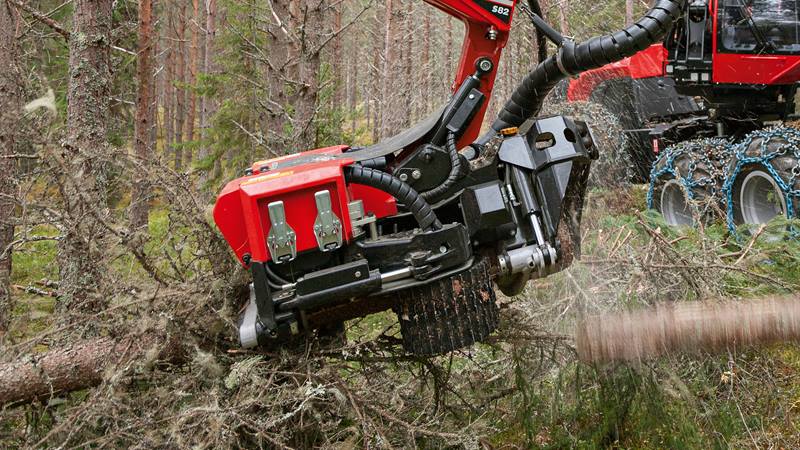 Komatsu S82
The direct route to productivity
Komatsu S82
Nimble and light yet compact and strong – and with unbeatably high capacity. This is the combination that characterizes the two-wheel drive Komatsu S82 head. This is what makes it highly effective for thinning dense, challenging stands.
Weight (dry weight)
From 829 kg
Fell/cut diam. max
580 mm
Head opening, max
460 mm (18.1")
Delimbing diameter, tip to tip
350 mm (13.8")
Specifications
S82
Overview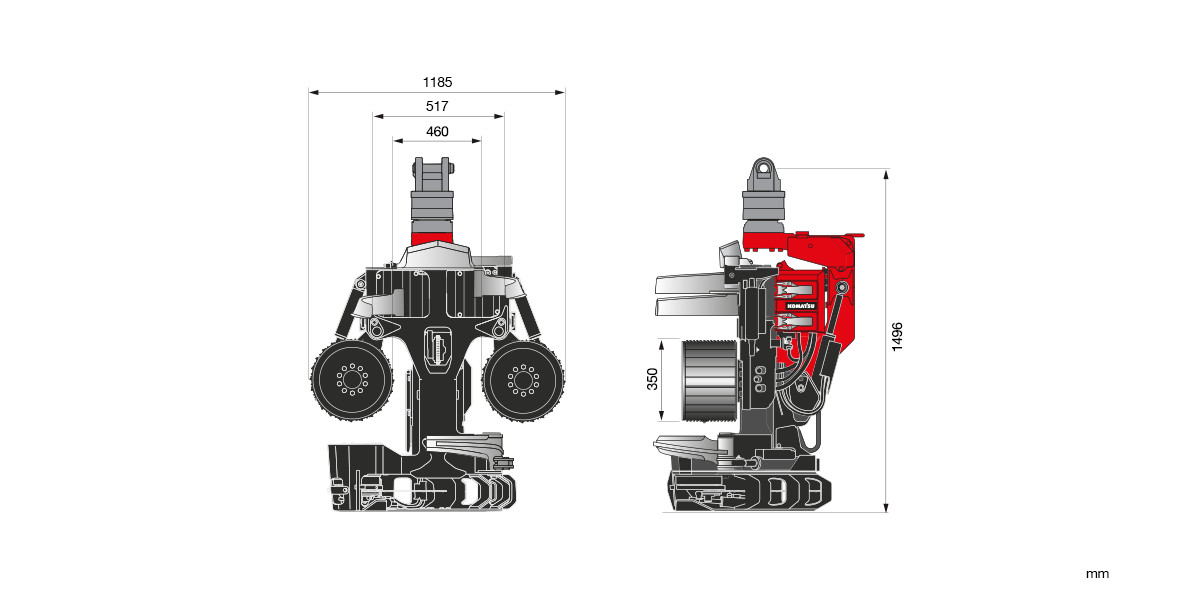 Dimensions
Height incl. rotator
1 522 mm
Height to vertical knife
1 428 mm
Roller opening, max
460 mm
Opening front knife to rear knife
532 mm
Opening front knives
517 mm
Specifications
Weight
Dry weight, from 829 kg
Delimbing knives, number
4
Delimbing knives, opening
350 mm
Fell/Cut diam. theor. max
580 mm
Max hydraulic flow
240 l/min
Max hydraulic pressure
28 MPa
Notes
General information
Standard and extra equipment are market-dependent and vary between countries. The specification describes possible equipment, not that which is standard or optional. Stated weights are based on standard equipment. Specifications and designs are subject to change without notice.