Komatsu 895 
A reliable and productive partner
Komatsu 895 
The Komatsu 895 is designed to forward productively. Every component has been developed for a load capacity of 20 tonnes. No other forwarder matches this performance. It's as simple as that.
Power
210 kW DIN at 1,900 rpm.
Torque
1,200 Nm at 1,500 rpm.
Specifications
895
Overview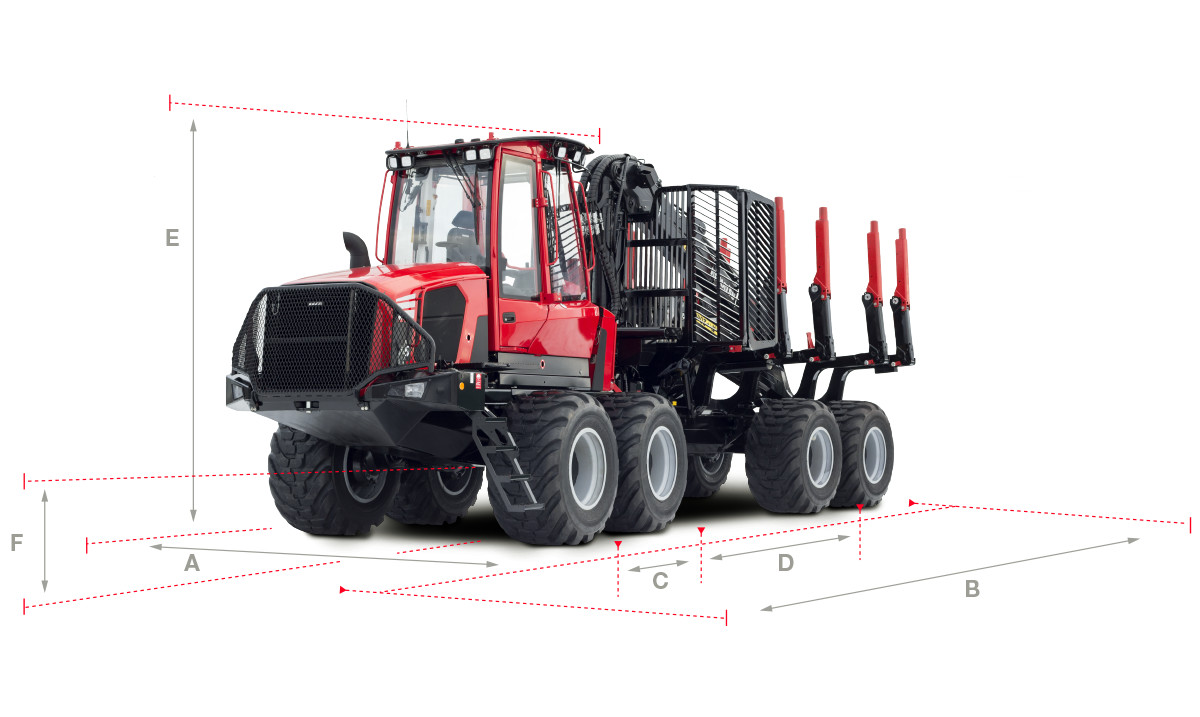 Weight
Approximate weight
20,500 kg
Engine
Power
210 kW DIN (286 HP) at 1,900 rpm.
Torque
1,200 Nm at 1,500 rpm.
Bunk area
Bunk area
5.2–7.2 m2 depending on options and market.
Loader and grapple
Gross lifting torque
165.2 kNm
Gross slewing torque
43.4 kNm
Grapple
Komatsu G36/G36HD/G40/G40HD
Hydraulic system
Flow
360 l/min at 2000 RPM
Max working pressure
24.5 MPa (245 bar)
Electrical system
Battery capacity
2 x 180 Ah
Transmission
Driving Speed
0–7/20 km/h (off-road/road).
Notes
General information
Standard and extra equipment are market-dependent and vary between countries. The specification describes possible equipment, not that which is standard or optional. Stated weights are based on standard equipment. Specifications and designs are subject to change without notice.