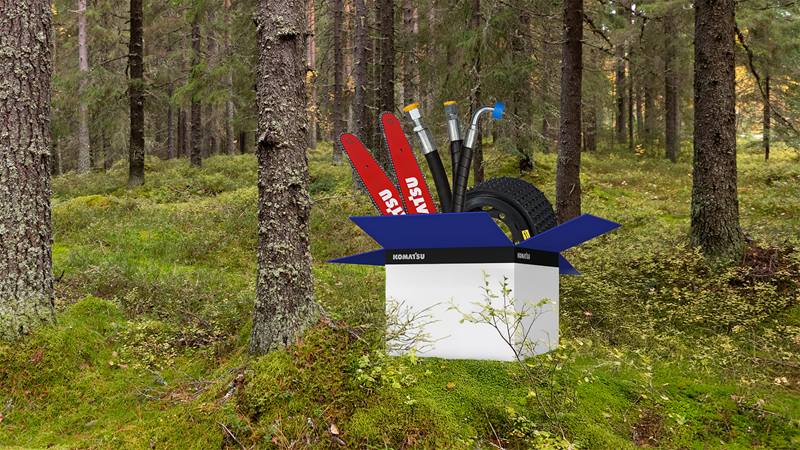 ProSelect
Your profitability in focus
ProSelect gathers especially selected products that meet all of Komatsu Forest's quality requirements. Original spare parts, accessories and equipment designed for your Komatsu machine, as well as workwear, leisure wear and neat accessories.
All parts in our machines are designed and dimensioned for optimal mutual performance. This gives you maximum productivity and reliability as well as a longer and more profitable life for your machine. This is also why we take such a pride in the development and choice of our spare parts. By ensuring that all parts are designed and tested for your machine, we can guarantee that your Komatsu stays truly Komatsu, year after year.
Access to the right spare parts at the right time is essential to maintaining a machine's production capability. To ensure rapid deliveries of the right spare parts we have an optimized stock keeping and logistics chain. Our central spare parts warehouse is adjacent to Stockholm airport, enabling fast transport solutions, and we also have strategically located spare parts depots.