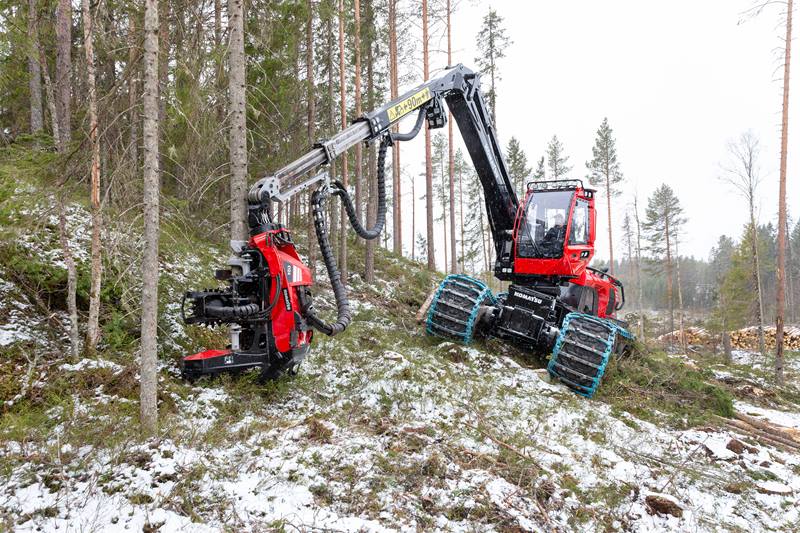 Our harvester range encompasses everything from agile thinning harvesters to powerful machines for final logging. The range includes several eight-wheeled machines particularly well suited to steep and difficult terrain.
The most distinguishing feature of a Komatsu harvester is the built-in stability, which enables you to work relaxed and efficiently throughout your shift. Other productive advantages include our smart 3PS hydraulic system, the fuel-efficient engine and the favourable offroad manoeuvrability. Naturally, we have also ensured that operators feel comfortable in the cab – which is why it is spacious, ergonomically designed and can be tailored to your particular needs with a range of options.
Feel free to browse each harvester model's product page to read more – where you will also find links to brochures with more detailed information about what we hope will be your new work environment.